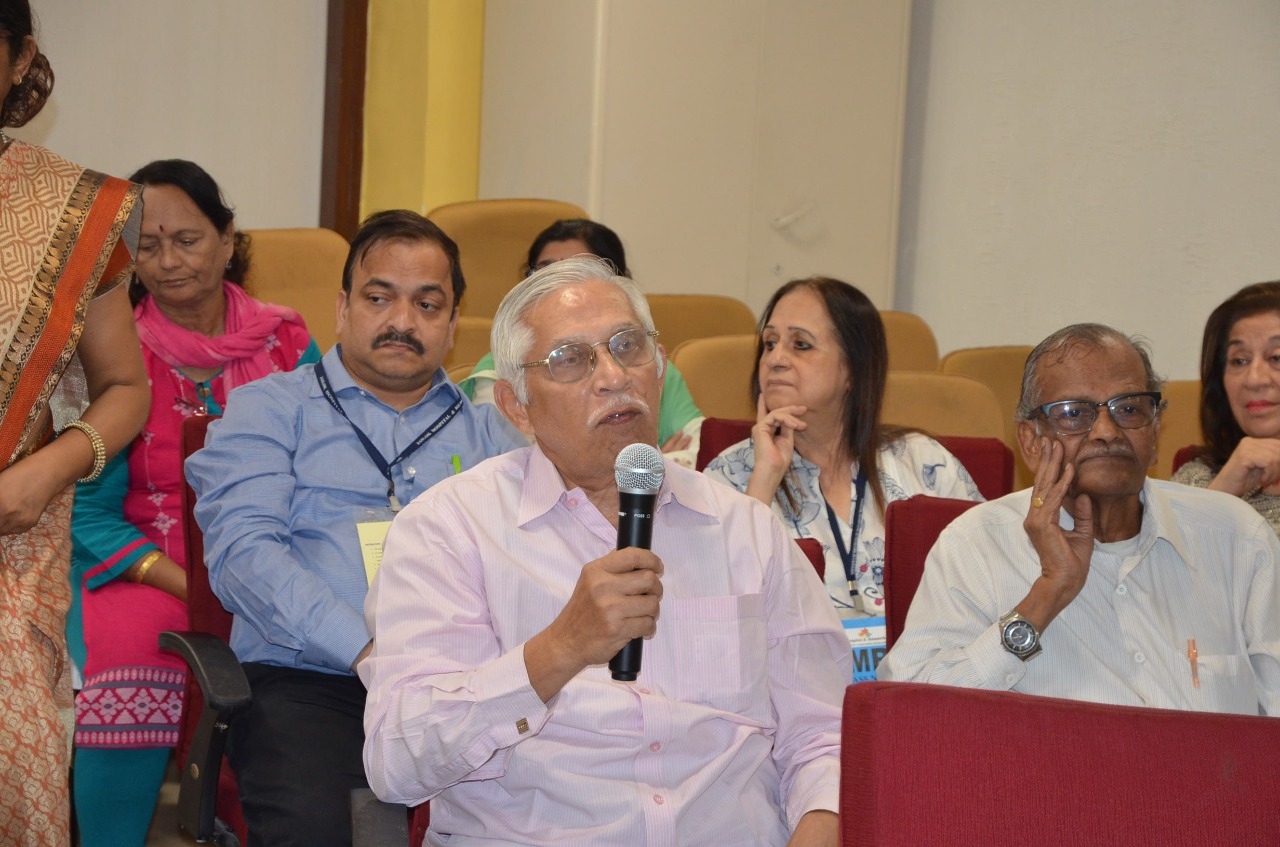 The very first activity which Graceful Living conducted was a Support Group Meeting in collaboration with the Department of Geriatric Medicine, Jaslok Hospital on 19th December 2018.
Graceful Living started off with conducting Support Group Meetings once every month which were held at Jaslok Hospital. This involved seniors from various senior citizens associations as participants of these Support Group Meetings.
The main purpose of Support Group Meetings is to disseminate knowledge regarding various aging related issues and to provide a platform for seniors to explore and unfold their potential. It is also a forum for them to share their stories, views and experiences.
Post pandemic, Graceful Living conducts Support Group Meetings with various senior citizens associations in their meeting places. Graceful Living has formed contacts with more than 50 Senior Citizens Associations in which these Support Group Meetings are held.
Considering its long standing experience with Senior Citizens Associations, Graceful Living conducted a workshop for representatives of Senior Citizens Associations last year in association with MMP Shah College of Arts and Commerce with a view to enhance their role, add value to their programs and empower them to reach out to more senior citizens.
Some of the topics which have been covered in Support Group Meetings are 'Understanding Gerontology', 'Successful Aging', 'Brain Gym Exercises', 'Importance of Curiosity in Old Age', 'Logotherapy and Aging', 'Rational Emotive Behaviour Therapy and Aging'.
Details of Support Group Meetings
1st Support Group Meeting - 19th December 2018
These support group meetings began in December 2018. Dr. Delima started the meeting with her vision of having a Geriatric Medicine Department and a support group, especially for seniors.
Ms. Amruta spoke about research which has been done on Successful Ageing. The participants shared their own experiences regarding successful ageing and keeping themselves mentally and physically fit.
Dr. Prem explained the concept of Graceful Living and the roles of Jaslok and Tulsi Trust.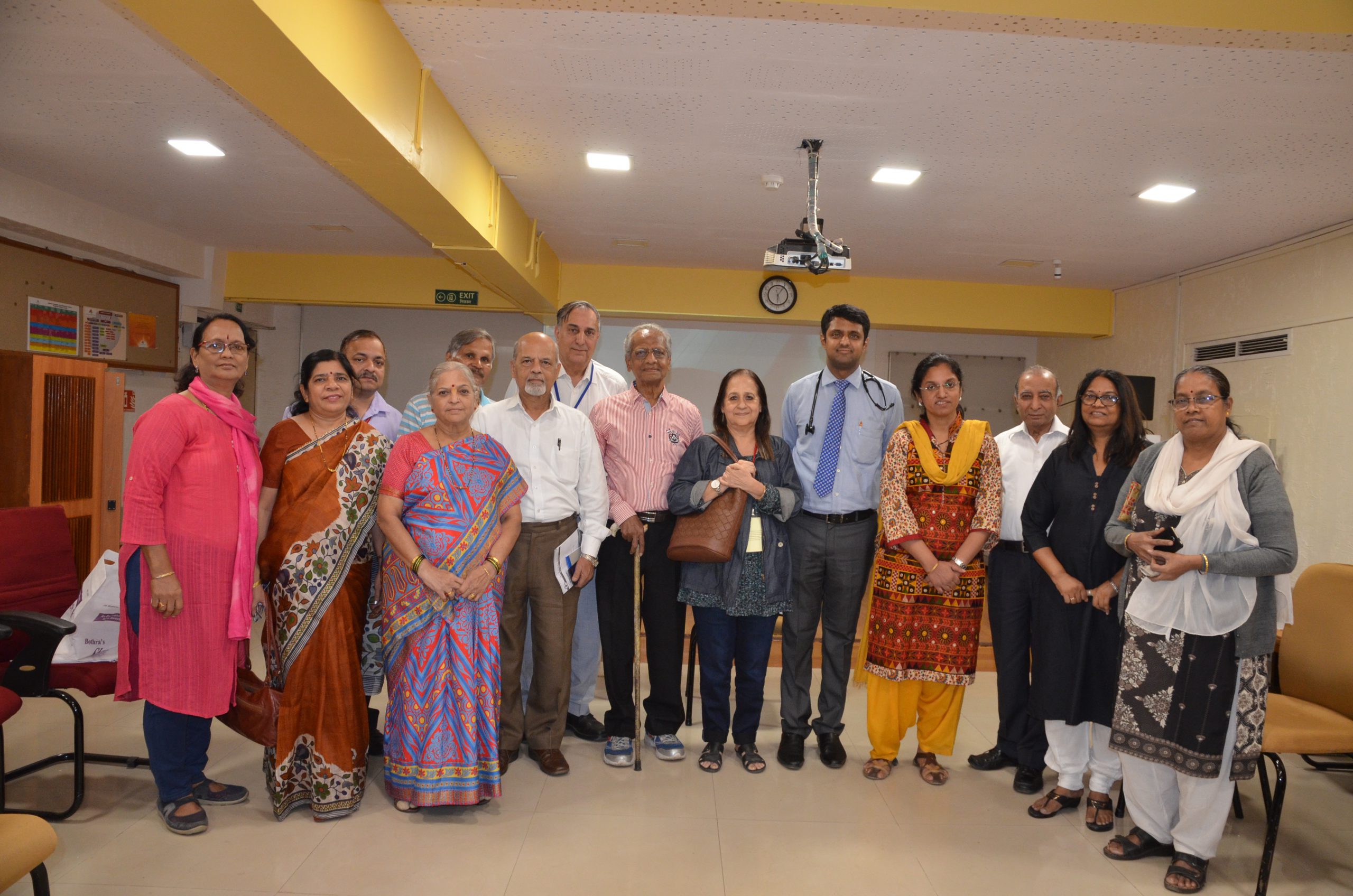 2nd Support Group Meeting - 16th January 2019
Adding life to years, not just years to life An interactive session about ageing well Come participate and contribute by sharing your experiences along with fellowship and enjoyment. You are welcome if you are 60 years and older or a caregiver to an older person.
Dr. Prem spoke about winter tips for the elderly and Ms. Amruta spoke about myths related to ageing with the help of examples. Dr. Pratha demonstrated exercises especially for the elderly and gave some tips. The attendees participated enthusiastically and also demonstrated some exercises too.